Shop beads online - worldwide delivery!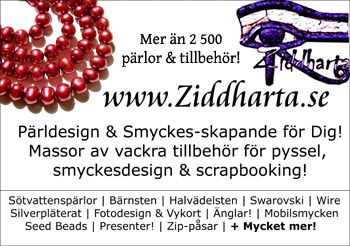 BeadShop buy beads here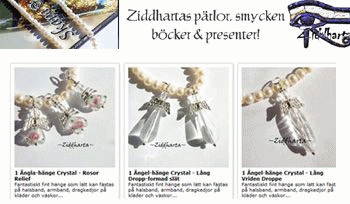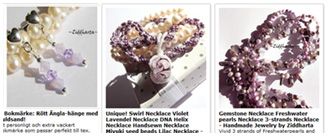 FaceBook:





Ziddhartas Newsletter:
Pics, vids and new items in the shop
You Tube DIY vids uppdates.

Newsletter in your mail written in swedish but easy to understand with lots of links and pics to new DIY tutorials and videos and new stuff in the shop!
Ziddhartas Bead Shop Online:
Buy your beads and jewelry findings easy, great quality and we send your beads worldwide and you can pay with Paypal and international bank transfer, Visa and Mastercard.
All you need making jewellry with high quality beads and findings, Swarovski crystals and components, Miyuki, Matsuno, Jablonex seed beads, amber and a lot of silverplated, goldplated, copper- and bronzeplated findings also.

Link beadshop: Ziddhartas webshop: You can find presents and gifts, books, jewelry as necklaces, bracelets and earrings, glassbeads, feathers, sequins, paliettes, bead needles, bead threads as well.
The wonderful world of Beads!
Jewellry making and creating beautyful things
= Love! :)

DIY Tutorials videos teach and help you make jewelry easy: Necklaces, bracelets and earrings. Link: Ziddis YouTube videos: